Taxpayers to foot £200bn bill for PFI contracts – audit office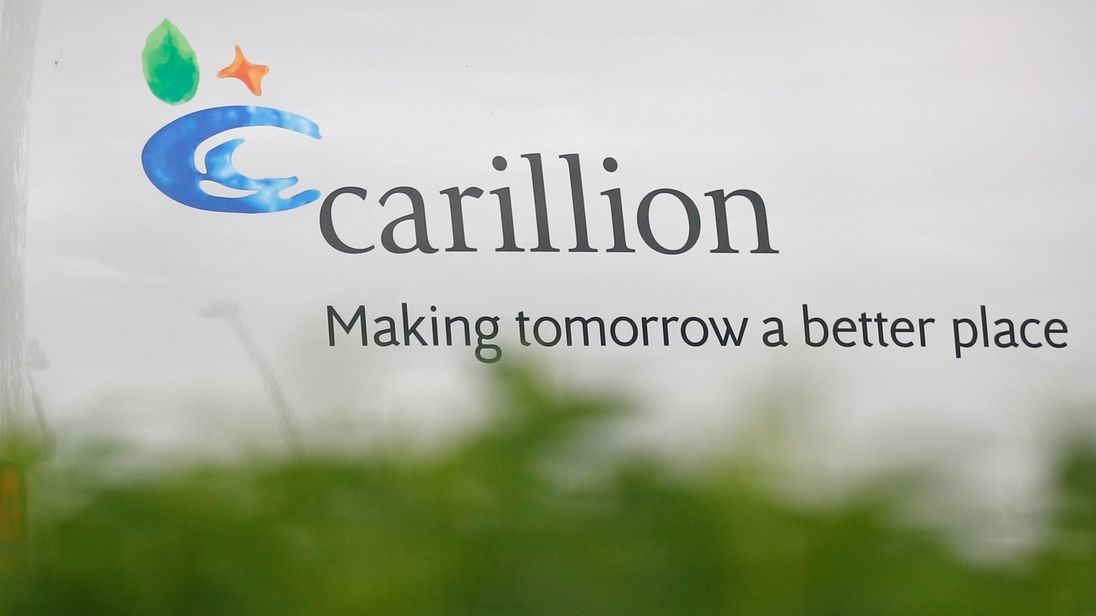 Cost of privately financing projects 'can be 40% higher' than using public money
Taxpayers will be forced to hand over nearly £200bn to contractors under private finance deals for at least 25 years, according to a report by Whitehall's spending watchdog.
In the wake of the collapse of public service provider Carillion, the National Audit Office found little evidence that government investment in more than 700 existing public-private projects has delivered financial benefits. The cost of privately financing public projects can be 40% higher than relying solely upon government money, auditors found.
They also disclosed that the government has a £35m equity stake in one of Carillion's major projects – public money that is now at risk.
What government contracts does Carillion hold?
There are currently 716 operational private finance deals with a capital value of around £60bn, the report said.
Annual charges for these deals amounted to £10.3bn in 2016-17. Even if no new deals are entered into, future charges that continue until the 2040s amount to £199bn, it said – money that could finance the entire NHS for 20 months.
The findings come hours after Theresa May claimed the government was merely a "customer" of Carillion, which collapsed on Monday following involvement in dozens of major public projects.
The prime minister also told the House of Commons that the government could claw back some of the bonuses that have been paid to Carillion's executives, such as £1.5m dished out in 2016 to the former chief executive Richard Howson.
Employees on most private sector contracts held by the failed construction company will continue to be paid, it emerged on Wednesday, as the government urged banks to deal "swiftly and sympathetically" with small firms caught up in the crisis.
Unions reported cases of workers being laid off across the country as a number of construction projects were stopped, with no certainty over when work would restart.
What is PFI?
Private finance initiative deals were introduced in 1992 under the Tory government of John Major, before becoming widespread under Tony Blair's Labour administration after the 1997 election. Typically used for public buildings and infrastructure, PFI schemes introduce private investors into the design, build, finance and operation of new facilities which are then rented back by the state over several years.
Under the deals, projects are undertaken by private contractors, who then own the structure for decades following completion.
Why did it become widespread?

PFI allowed ministers to build public buildings such as schools and hospitals with minimal upfront costs to the Treasury. Given tight budgeting constraints as the UK ran successive deficits throughout the mid 2000s, the deals became a way to commission popular projects without immediately hitting the public purse.
More than 700 projects have been signed off​reached financial close​, securing private sector investment of around £59.4bn, according to the most recent figures available from the Treasury.
Why is it controversial?
Although helping to massage the public finances in the short-term, over the longer term PFI deals can come with a higher cost to the government as the private sector investment is repaid with interest. In 2013-14 around £10bn was spent on servicing private finance contracts, with about £4bn of this related to debt and interest, according to the National Audit Office. The agency is due to publish a fresh study on PFI spending this autumn.
Where is the money going?
Private companies that have built NHS hospitals using PFI deals have made pre-tax profits of £831m over the past six years, according to the Centre for Health and the Public Interest. The companies are also poised to make almost £1bn more over the next five years. Firms such as Balfour Beatty, Carillion, Interserve and Kier Group are among some of the biggest involved in PFI schemes, while they also sell PFI portfolios to fund management companies.
Following publication of Thursday's report, Meg Hillier – the chair of the public accounts committee, launched a scathing critique of the private finance deals. "After 25 years of PFI, there is still little evidence that it delivers enough benefit to offset the additional costs of borrowing money privately," she said. "Many local bodies are now shackled to inflexible PFI contracts that are exorbitantly expensive to change. "I am concerned that [the] treasury has relaunched PFI under new branding, without doing anything about most of its underlying problems. We need more investment in our schools and hospitals but if we get the contracts wrong, taxpayers pay the price," she said.
Auditors examined PFI deals drawn up over 25 years under Tory and Labour governments, as well PF2, introduced as improved public-private financing deals set up under David Cameron's premiership. They did not comment on the merits of the PFI and PF2 systems, which raised funds to build schools, hospitals and roads in return for regular payments. But the report found that overall cash spending on private finance deals is higher than publicly financed alternatives.
An analysis of costs for building one group of schools "found costs are around 40% higher than the costs of a project financed by government borrowing," auditors said. Whitehall has no means of measuring whether PFIs are value for money, the report said. "There is still a lack of data available on the benefits of private finance procurement." Under PF2, the government will gain a smaller proportion of profit if deals are refinanced – a cut from 50% of gains to 33% – which could cost taxpayers millions of pounds.
This was done, the report said, to keep PF2 projects off the balance sheet. "HM treasury acknowledges that these changes could have a moderate negative impact on [value for money]," the report said. The report examined six PF2 deals to finance schools and hospitals. It disclosed that the then chancellor George Osborne considered bringing historic PFI debt on to the government's books in 2012, but rejected this, partly because of a risk to the UK's AAA credit rating.
Months later, Britain's rating was downgraded to AA1 following an economic slump. The report, which was written before the collapse of Carillion, said the government has a equity stake in the delayed £350m Midland Metropolitan Hospital in Smethwick. "The government holds 10% of the equity and Carillion, the primary contractor, holds the other 50%."
Research by auditors found that private investors who charge public bodies for insurance on each project, have not passed on 15 years of lower insurance costs. "Public bodies are paying more for insurance than the actual cost, providing a gain to [private] investors," it said.The report also reveals that bringing the largest PFI deals back in to public ownership would cost more than £2bn with other costs on top – on average an additional 23% on top of the outstanding debt of these deals.
Labour and the unions have called for an end to risky public-private deals. Jeremy Corbyn said: "These corporations need to be shown the door. We need our public services provided by public employees with a public service ethos and a strong public oversight."
Rehana Azam, the national secretary of the GMB union said the report showed PFI to be "a catastrophic waste of taxpayers' money".
She added: "Carillion is just the latest example of how bad things go wrong when public services are left in the hand of profit-hungry companies."
A government spokesman said vital infrastructure projects like roads, schools and hospitals are paid for by PFI and PF2, stimulating the economy and creating jobs. "We have reformed how we manage PFI contracts, and through PF2 have created a model which improves transparency and offers better value for money," he said. "Taxpayer money is protected through PFI and PF2 as the risks of construction and long-term maintenance of a project are transferred to the private sector."