Experts suggest decline in longevity in post-industrial towns has direct correlation with 'public service cuts and austerity'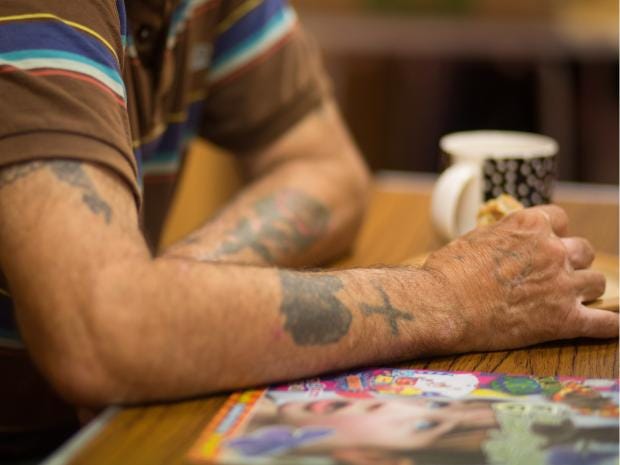 Life expectancy in some parts of the UK has plummeted, according to official figures. By 2041, women will live to 86.2 years and men 83.4 years, projections by the Office for National Statistics showed – a decrease of almost a whole year compared to previous figures released in 2015. An analysis of the data, conducted by Public Health England, found alarming disparities in longevity by local authority.
Residents in former mining towns and isolated rural areas saw the biggest fall, while London and the southeast continued to see a rise in longevity, The Times reported. In Torridge, Devon, male life expectancy dipped to 79.2 years – a decline of more than a year. Hartlepool saw a similar decline of more than 12 months to 76.4. In Amber Valley, Derbyshire, female life expectancy dropped by more than a year to 82.4 compared to 2015's figures.
Labour MP Dan Jarvis, whose Barnsley Central constituency has one of the lowest rates of life expectancy in the country, told The Independent urgent re-evaluation of public policy was required to reverse the trend. "The decline in life expectancy in post-industrial areas is an incredibly concerning, if not surprising, development. It is part of a larger inequalitybetween North and South: in employment rates; in levels of public spending; and in education and health outcomes," he said.
"If we are going to reverse this trend, then we need to recognise the status quo is not working for large parts of our country. "Post-industrial communities must be given the funding and powers to tackle this problem through wide-reaching devolution settlements."
While experts were unclear on the exact causes for the fall, some have in the past pointed to rising obesity rates for stagnating life expectancy levels. Now, many are pointing to cuts to frontline services along with growing levels of inequality for an overall decline in public health.
Danny Dorling, professor of human geography at the University of Oxford, said influenza, obesity, alcohol and smoking could largely be ruled out as contributory factors. "The fall in life expectancy in several geographical areas of England is most likely a result of the effects of public service cuts and austerity," he said. "Many other possibilities can be ruled out. Rates of smoking and drinking alcohol have fallen in recent years so that cannot be blamed. Between 2009 and very late 2017 there has been no serious influenza outbreak.
"A government that has chosen to make these cuts, and any of the organisations it directly sponsors, will understandably find this very hard to face up to."
In November, an article in the British Medical Journal Open found that severe public spending cuts in the UK were associated with 120,000 deaths between 2010 and 2017.
Dr Wanda Wyporska, executive director of the Equality Trust, said the decline fits with an overall increase in inequality in deprived areas.
"In a country with such high inequality, it is not surprising that we are seeing a decline in life expectancy," she said.
Rising wealth inequality risks leaving UK youth behind, warns report
"Inequality leads to earlier deaths and poorer quality of life. We know that we expect to see inequality increase in former industrial areas, so this is not surprising. "How many more of these reports do we need before the government takes this seriously?"
Professor Peter Bradley, knowledge and intelligence director at Public Health England, recognised the overall decline in life expectancy, but advised caution in drawing conclusions pending further research. "As has been widely reported, the rate of increase of life expectancy in England has slowed down in recent years, with the relative increase in deaths in 2015 a contributory factor," he said.
"Care needs to be taken when analysing and interpreting local authority data as their small populations mean that their life expectancy is subject to more fluctuations from year to year. "We will continue with further work to understand the trends and geographic patterns to establish if there are factors that can be addressed."