Committee outlines assessment failings, including woman asked why she had not killed herself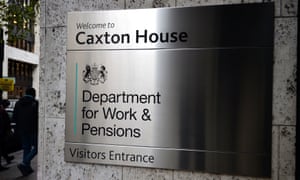 A "substantial minority" of long-term disability benefit claimants are being failed by an assessment system that is too often undermined by basic errors, insensitivity and ignorance about people's conditions, MPs have said.
A report by the work and pensions select committee highlighted people with Down's syndrome asked when they "caught" it, a woman reporting frequent suicidal thoughts asked why she had not yet killed herself, and someone whose assessment said she walked a dog daily, when she can barely walk and does not own a dog.
The committee will next week publish the full findings of its investigation into the personal independence payment (Pip) and employment support allowance (ESA) systems. The two benefits support disabled people and those with long-term health conditions.
Government's suicide prevention boss refuses to call for action on ESA risk stats
The committee, chaired by the Labour MP Frank Field, said it was "so impressed and moved" by the 4,000-plus individual submissions – a record number for a select committee inquiry – it received after asking for people's experiences of the system that it decided to publish a separate report highlighting them.
The 39-page document, released on Friday, stressed that Pip and ESA, for which assessments are carried out for the Department for Work and Pensions (DWP) by contractors including Capita and Atos, work well for the majority of claimants.
It also noted that while the overwhelming majority of the responses were negative, this was to be expected, as these people were more likely to want to speak out.
However, the committee said "sometimes things go very wrong indeed". It called on the DWP "to acknowledge explicitly that it recognises the problems we have set out here and set out what, if anything, it is doing to monitor and resolve them".
The report highlighted four main areas in which the worst mistakes were made: factual errors about people's situations, problems caused by an assessor's lack of knowledge, issues with completing the Pip and ESA forms, and the difficulty of challenging decisions.
The report listed testimony of what some claimants said were "fundamental errors" made by assessors.
One woman wrote that her assessor reported that she got up from a chair without difficulty. She told the committee: "I was in bed the whole time (she let herself in) and I only have the one chair in the room, and she was sitting in it."
Another respondent said the eventual report on his husband was "a work of fiction", including a reference to him being able to remove his jacket when he was not wearing one. "Timings were wrong, names were wrong, information was wrong; relevant things that happened were not mentioned, while things that did not happen were invented," they said.
Regarding reports of ignorance among assessors, the Down's Syndrome Association said it had been told about people with the congenital condition being asked how long they had had it and when they had caught it.
When mental health was involved with a claim, this seemed to be a particular issue. One woman reported an assessor laughing when she recounted trying to visit Julian Assange during a psychotic episode.
Another woman wrote: "I was asked why I hadn't killed myself if as I had written on the forms that I frequently felt that way. Not the sort of thing you should ask someone with severe mental health issues."
The committee noted that when people took the appeals process further, to a tribunal, the majority succeeded: since 2013, of 170,000 Pip appeals taken to tribunal, 63% won, with 60% of the 53,000 ESA appeals succeeding.
The report concluded: "The Pip and ESA assessment processes function satisfactorily for the majority of claimants, but they are failing a substantial minority. The response to our inquiry from claimants was striking and unprecedented."